All work and no play? Take your corporate retreat to Fiji!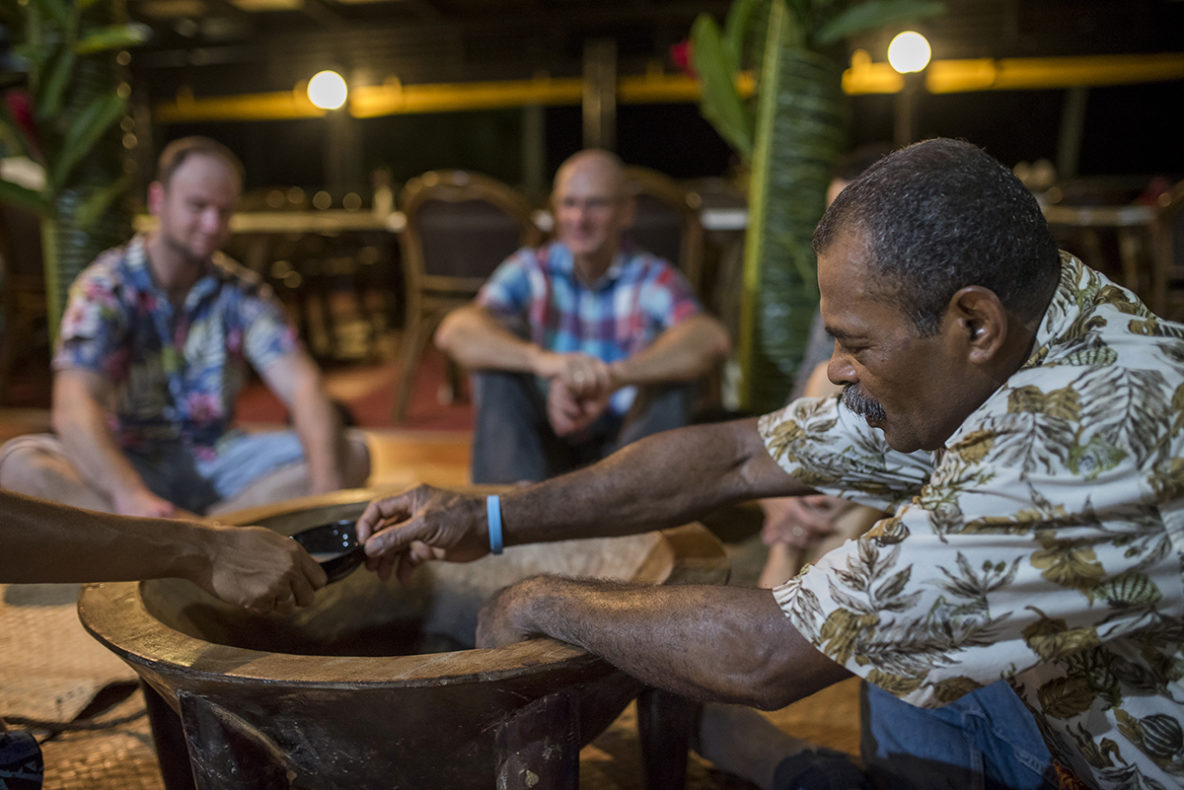 All work and no play? Take your corporate retreat to Fiji!
March 26, 2019
If you've ever thought about having your corporate retreat on a tropical island, 2019 is the year to do it because we're now (officially!) an adults-only paradise – and one of the very few adults-only resorts in Fiji.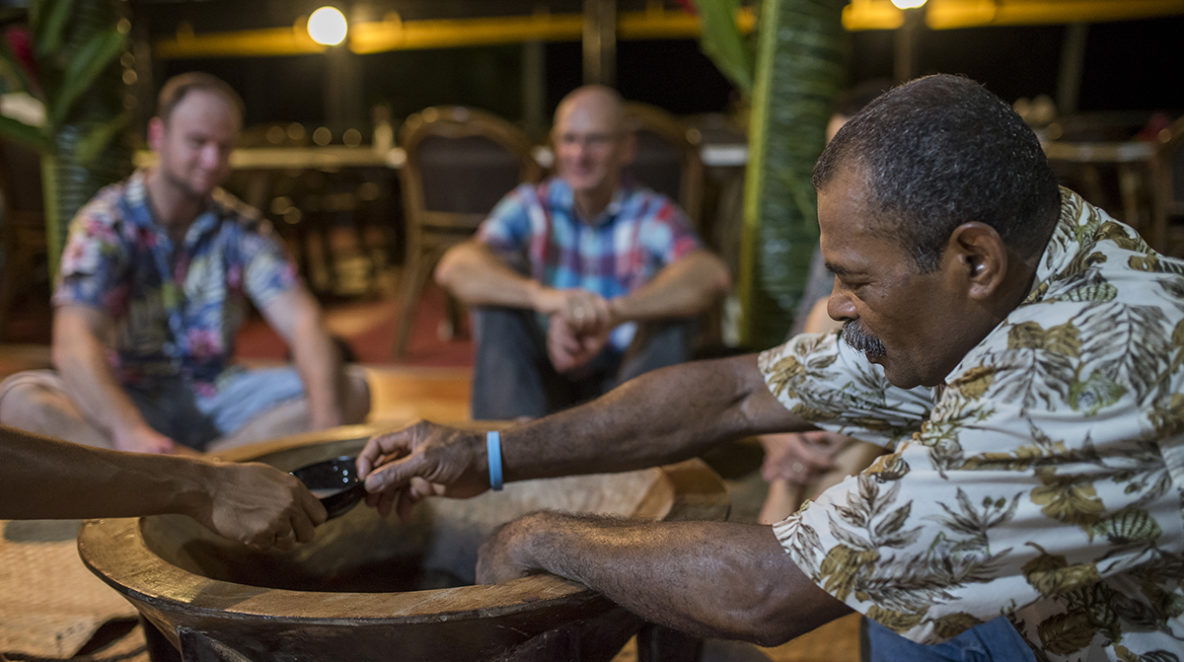 We've already hosted a number of corporate groups for various team building events this year, including a conference in February which saw four New Zealand companies come together to brainstorm, strategise and figure out the best way to work collaboratively moving forward. There were workshops running in various breakout spaces around the resort – there was even an afternoon meeting in the pool!
We loved watching this team enjoy a very special lovo evening, where they had the chance to get involved by preparing the vegetables for the traditional feast. A coconut husking demonstration (where teams were sent out to find and husk coconuts) was also a fun way of encouraging cooperation and problem solving.
Resort buy out
If you're after a large space for you and your colleagues to work and relax in completely privacy, you'll be pleased to know Crusoe's Retreat offers a resort buy out option. This means you can have the entire place to yourselves, where our friendly staff will be completely dedicated to your group's needs.
We have two large corporate groups (both with 25 – 30 people) coming out in May, that have both opted for a resort buy out. One of these businesses is heading to Fiji to celebrate its 10-year anniversary, so we're pulling out all the stops to make their event special. Our restaurant upstairs can seat up to 70 people, so we'll be using this space to host a lovely dinner and speeches.
This group is also passionate about supporting the Fijian community, so we've helped them organise a 'clean up day' on the beach where they've generously offered to donate their time cleaning up our shore line. They've also requested a tour of our neighbouring village where they'll get to meet the locals and learn more about the beautiful Fijian culture.
Indulge your senses
We may be a little bias, but our chefs truly are incredible! We're proud of our simple, delicious menu with fresh local ingredients, and we're passionate about sharing our food with you and your team during your retreat.
Whether you're after buffet style meals or something completely specialised, we can put together a menu that works for you. Our traditional lovo nights are popular with corporate guests, as are the Fijian curry and Fijian BBQ nights. Our team of experienced chefs are great at adapting menus cater for any dietary requirements, whether coeliac, vegan, gluten free or something else.
Create, innovate and motivate (without distractions!)
'Work' doesn't feel like work at Crusoe's Retreat. Many of our corporate guests have said being surrounded with beautiful nature and relaxed, tropical vibes means they achieve more one day than they do in an entire week in the office! There are no 'business as usual' distractions to get in the way of new, bold and innovative ideas being formed.
Busy minds need a rest at the end of the day, however – so take a walk down the beach, read a book under a tree or unwind with a few cold drinks and nibbles down at Taki Beach Bar. We can organise a variety of live entertainment for your team to enjoy as you watch the sunset, from cultural performances to music (we have a great local singer who performs the most incredible covers).
We've got everything you need to make your corporate retreat a huge success that your team will be raving about for years to come (or if we don't have it, we can help you sort it!). We're here to make your corporate retreat as easy, relaxing and successful as possible. To chat with our team about your next event, please contact us.