Lovo nights – Indulge your senses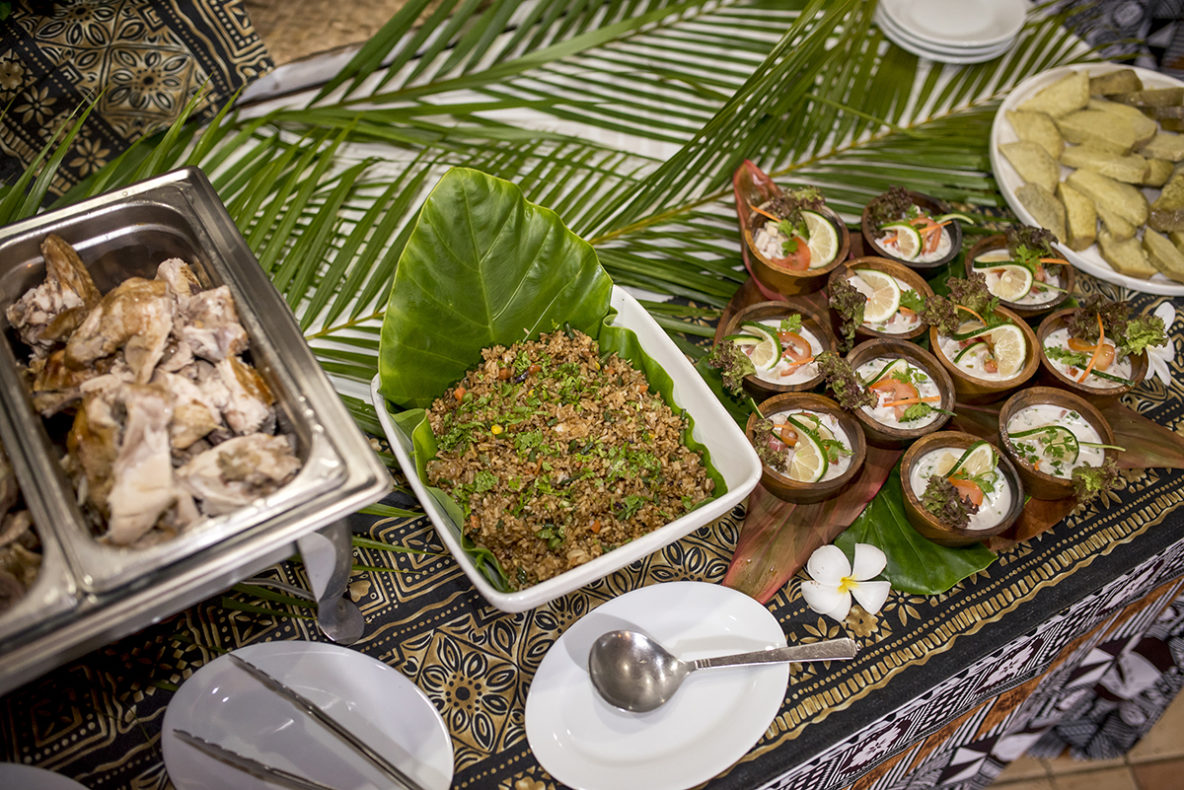 Lovo nights – Indulge your senses
April 11, 2019
We may be a little bias, but our chefs truly are incredible! We're proud of our simple, delicious menu with fresh local ingredients, and we're passionate about sharing our food with our guests. One of our specialties is our 'lovo night,' which we host a few times every week.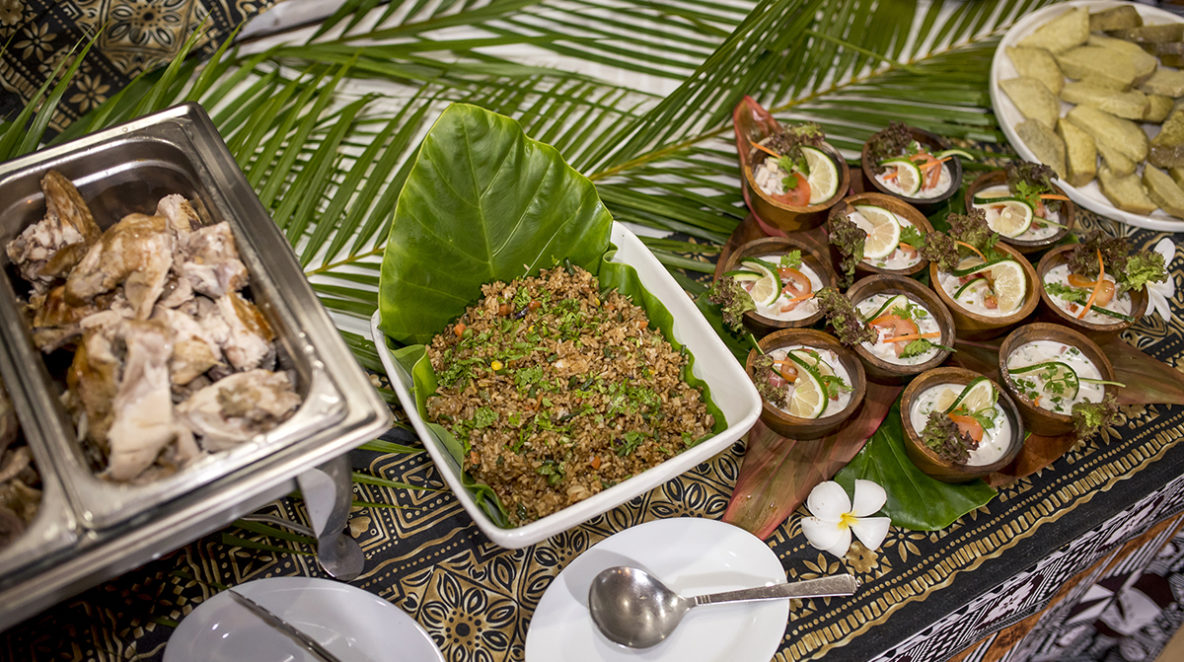 Like our traditional Fijian curry and Fijian BBQ nights, our lovo nights are always popular with guests.
The lovo is Fiji's method of earth oven cooking – similar to the Kiwi hangi. This traditional technique involves various ingredients from meat and vegetables to root crops and palusami (taro leaves filled with corned beef, onions and coconut cream) which are wrapped up and placed over coals in an earth pit. The pit is then covered in green leaves and left to cook for a couple of hours.
The result? Tender, delicious food and a memorable Fijian dining experience. We can't wait to see you at our next lovo night!